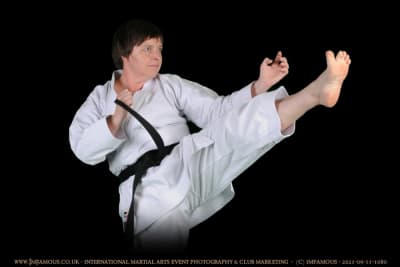 Annette Sharp
Annette Sensei has been a member of Senjokai Karate Academy for 8 years and in that time has become an invaluable member of the coaching team!
Along with running her own business, raising a family (all black belts!) Annette also coaches at Senjokai HQ in Stewarton and runs her own dojo in Symington.
Annette has also competed successfully in that time gaining more than a few podium finishes!