A Fun, Dynamic Atmosphere To Learn Karate!
If you're tired of the same repetitive motions at the gym, or if you're looking to learn genuine self-defence skills and connect with an amazing community, join us at Senjokai Karate Academy and try out our Karate Classes!
Whether your goal is to slim down and lose weight, to build lean muscle, or to simply revitalise your fitness and feel better in your everyday life, we can help you meet and exceed your goals! You'll gain in confidence and learn to truly embody our core values of Honour, Integrity, and Character. No matter your age, prior experience, or fitness level, you'll be welcomed into our international Shotokan Karate family!
If you have questions about starting your martial arts training, just fill out the short form below!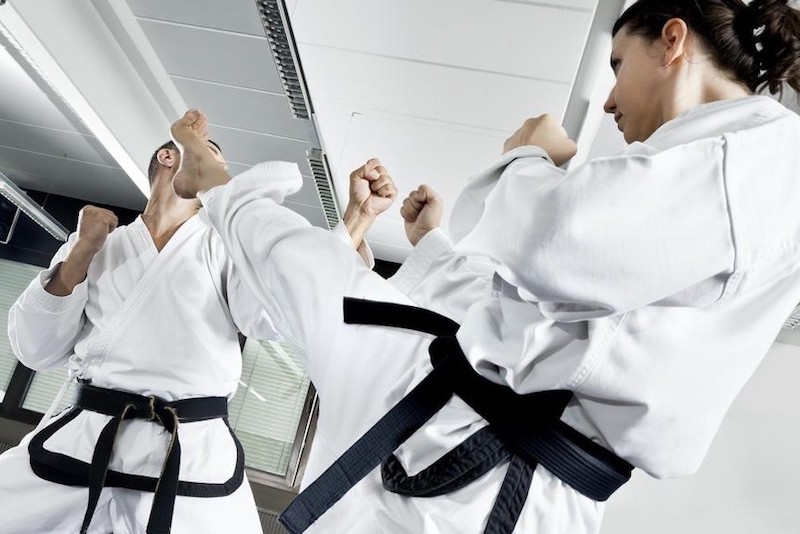 How Can Karate Classes Benefit You?
Shotokan Karate is more than just a self-defence system. It's also a way of life! Our Karate Classes will help you do everything from improving your health and physical fitness to reducing stress and anxiety levels and experiencing boosted energy, better sleep, and a more positive attitude.
Our team of award-winning instructors at Senjokai Karate Academy is proud to offer personalised training that works with you to achieve your goals. When you become part of our international community, your success is our success. Join us in East Ayrshire to reclaim your fitness, earn your black belt, and discover a passionate community that will support and uplift you throughout your martial arts journey!
Get started with Scotland's premier Karate program and gain:
Healthy weight loss & muscle gain
Newfound confidence & discipline
Real-world self-defence skills
An uplifting community of new friends

Enroll in Scotland's Favorite Karate Program Today!
No matter your age, your goals, or whether you've tried the martial arts in the past, we are happy to welcome you to Senjokai Karate Academy! Our Karate Classes are accessible to anyone who is seeking to improve their mental, physical, and spiritual health. Join us in East Ayrshire and see for yourself how Shotokan Karate can help you be more focused, productive, confident, and -- most importantly -- happy!
To learn more about our Karate Classes, just fill out the form below and we'll reach out to you!